Because the World Deserves Better Ice cream
If it has anything to do with ice cream, it has everything to do with Cold Stone Creamery. From unique ice cream creations to smoothies, cakes and shakes – nobody serves up the ultimate indulgence like Cold Stone. It starts with using the highest quality ingredients and ends with our signature process for preparing your custom creation on a frozen granite stone.
Through almost 20 years of serving up the finest ice cream, cakes, smoothies and shakes, some things have certainly changed. And frankly, some things haven't.
Ever since we opened our first store back infelOg, we've been serving up what we refer to as Creations TM. In other words, if you want it in your ice cream – you get it. By mixing nuts, fruits and candy into our smooth and creamy ice cream on a frozen granite stone (around here, we call it the stone") were actually more like ice cream artists.
Over the years, we've stumbled on a few concoctions of our own that we call our Cold stone Signature Creations. Ice cream for breakfast, a smoothie for lunch, and a sensible cake for dinner? – Who says you can't eat this amazing ice cream for all three meals?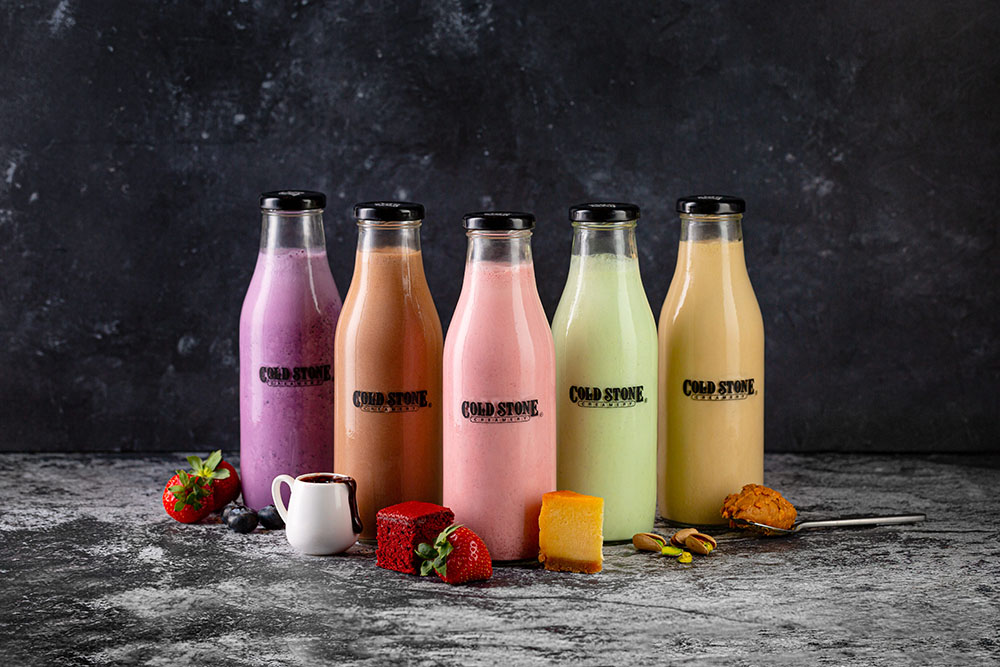 How good is our ice cream? Well, let's just say that on a scale of 1 to 10, we're somewhere around an 11.5. But we're about more than just serving up amazing ice cream. We like to think we're really in the business of making people happy…
It's all about what we call the 10-Minute Vacation®… that 10-minute getaway you deserve from the world outside our doors. Just head inside any Cold Stone Creamery, and that's what you'll get. From our enthusiastic, singing crew members, to the shared laughter of a family enjoying a treat together — if it's making you, your friends, or your loved ones happy, then we're doing our jobs right!